Beginners Course Traditional Archery
Archery holds a significant role in the development of the human kind. Become a part of that history and learn:
how to shoot instinctively and confident,
how to aim and hit lifelike looking targets in unknown distances in our beautiful field archery range,
how to decide which bow to use,
how to maintain your bow and string and
how to make and repair your own arrows.
Connect with your body, your mind and nature itself as you progress through the course.
The course runs over 3 consecutive Saturdays on 8 June, 15 June and 22 June – with a bad weather backup day on 29 June.
Next Course starts: 8 June 2019. Only 1 last space (out of 6) available.
Booking closes 6 June.
"I signed up for the 3 day Archery Park Beginner Course having recently bought a selfwood English longbow. Markus provided just the right balance of history and theory of archery before we set off to the well-equipped target practice range. Later we used the 3D field archery course which is the best fun of all with its natural looking 3D targets hidden in the native bush block. With individualised advice on the care and use of my new bow and arrows, thorough skills training and a fun sense of humour, Markus at Archery Park has set me up well for a future in the sport of archery"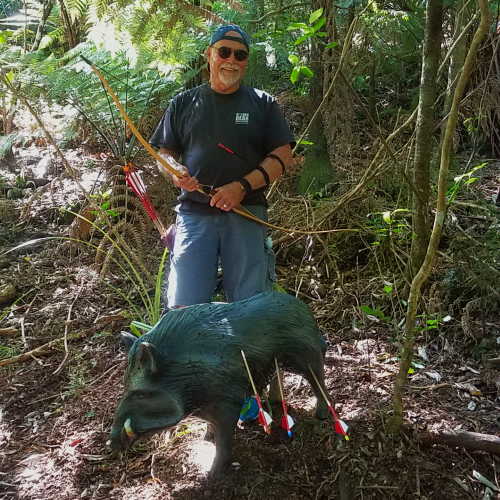 You'll be well looked after:
Morning tea and a packed lunch is included in each day,
all archery gear (but bring your own if you have) is provided and
you even get your own personal real leather armguard as a souvenir. 
Learn how to use your body and mental focus for a consistent shooting form.
The 10 step shooting program for a consistent shot
Training and warm up methods
Mental focus and how to train your brain
Different aiming methods and tools that you can use to find your own shooting style
We will put the theory into practise on our practise range, followed by our first visit of the 3D Field Archery Range after lunch.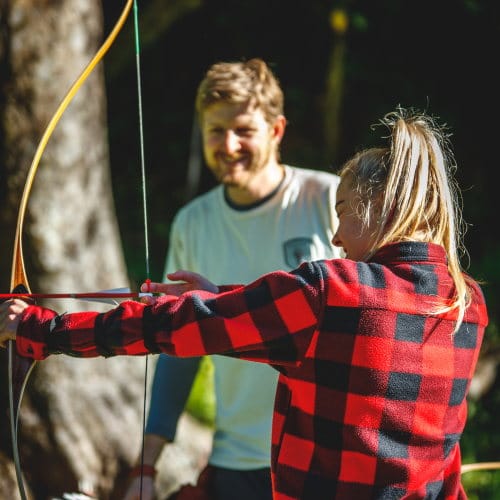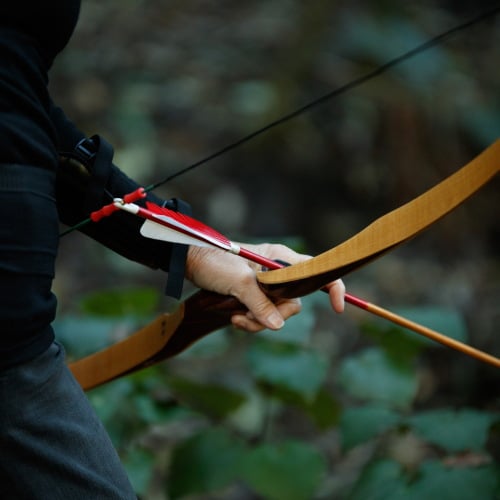 Day 2 - Learn all about your archery gear
Learn what archery equipment  you need to start with and how to look after it.
Understand the different types of traditional bows available and how to select and maintain a bow for yourself. 
Get to know how to make and tune your own arrows, including all the safety aspects required for making a wooden arrow.
We will look in more depths at the shooting result from Day 1, work on form and shooting style before we head into the 3D Field Archery Range to check on our improvement.
Day 3 - Arrow and bow tuning
Learn how to get the maximum out of your archery equipment.
How to tune and setup your bow using brace height and nocking points
How to tune your arrows, using different spine shafts and arrow tips
The length you can go to tune your gear
After the theory session we will warm up on the practise range to prepare for our internal tournament on the 3D Field Archery range.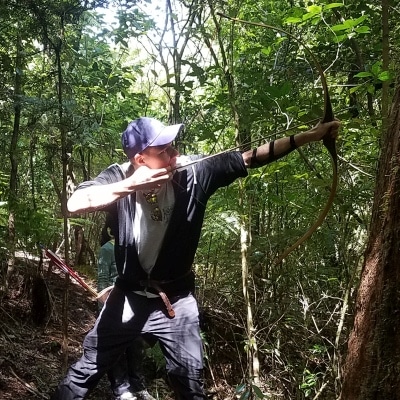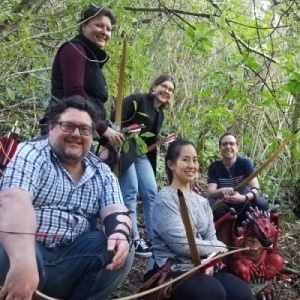 This course will suit anyone interested in archery from people with no experience to people who have recently started their archery journey.
We require a minimum total of 3 participants. We will issue a full refund if the course does not go ahead. 
Anyone who has an interest in archery – no previous experience required.
You need to be physically fit, must wear hiking boots, weather appropriate clothing and not be afraid of getting wet feet. We will have to cross a small stream that might be a bit higher than usual during this time of year.
Minimum participation age is 12 years. And all children under 16 years must book together with a participating parent or guardian (over 18yrs).
Wear a pair of sturdy shoes and warm clothes. Pack some spares.
Water and any additional snacks you like (morning tea and a packed lunch is provided) – carry it in a small backpack so that you have your hands free for your bow.
Something to take notes on if you like.
Carry your emergency medication, especially if you are allergic to wasp or bee stings or anything else you might encounter outdoors. And please advise us about this when you book.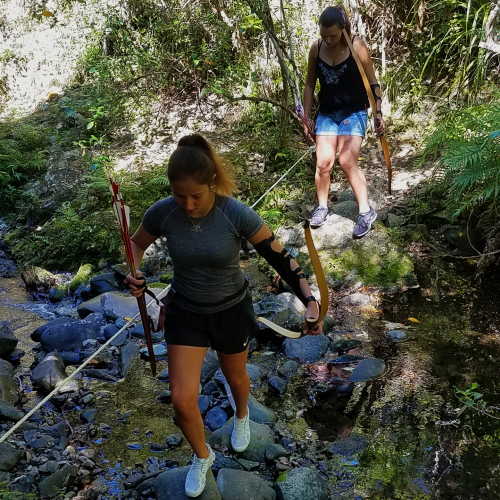 Do it, it's a lot of fun
Do it, it's a lot of fun. Marcus is friendly and has a passion for archery and that shows during this lifelike experience. Not your typical range by no means. A+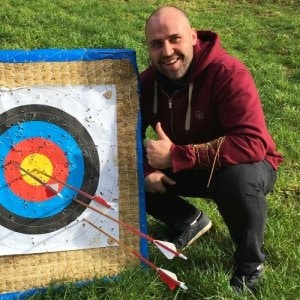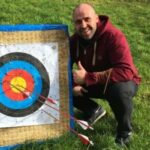 Daniel Leckie
The course runs over 3 consecutive Saturdays: 
Day 1 – 8 June
Day 2 – 15 June 
Day 3 – 22 June 
Bad weather backup – 29 June
Only 1 last space available (out of 6). Booking closes on 28 May!
We require a minimum total of 3 participants. We will issue a full refund if the course does not go ahead. 
$395 per person for all 3 Days, incl. all food, rental equipment and your personal armguard.
The course will be run by long time longbow archer Markus.
He has been practising the sport for over 17 years and has now made his life-long dream a reality by opening Archery Park to share with you his passion and knowledge in this beautifully tranquil park.
Markus is a certified NZFAA community archery coach, has built his own bows and arrows and has trained hundreds of archers. He is actively involved in the professional field archery sport. He has won and organised several archery tournaments and recently won the silver medal in his division in the 2018 NZFAA Bowhunter Nationals.
Markus is a member of the Traditional Archery Society, the New Zealand Field Archery Association (NZFAA) and the New Zealand Bowhunter Society (non-hunting, but enjoying their tournaments). He has also been an administrator for one of Europe's largest traditional archery internet discussion boards.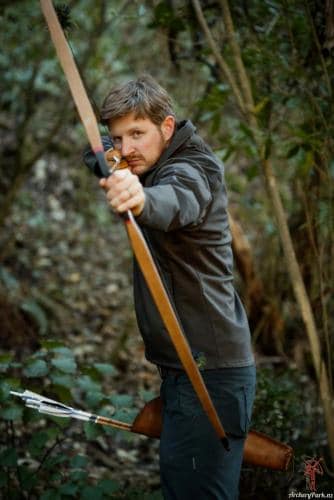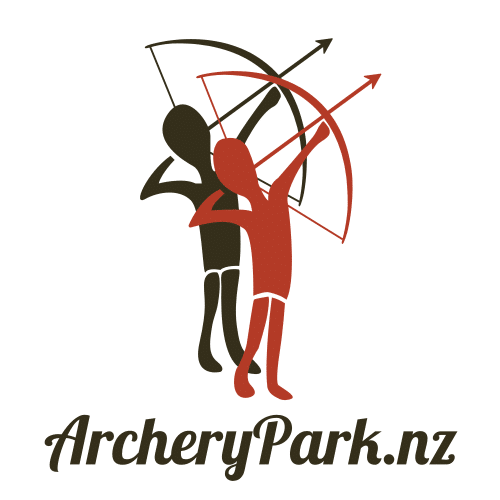 Archery Park is dedicated to the sport of traditional archery. It is based at the Cable Bay Adventure Park and has a fully equipped practise range and a 3D field archery range following a 3km course through stunning native bush.
Archery Park gets consistently rated 5* by its guests, locally and from all over the whole world. 
Beginners rave about their first experience of traditional archery and experienced archers love the setup and  passion put into the 3D field archery range.
Markus, the owner, guide and coach of Archery Park, is a certified archery coach and member of the New Zealand Field Archery Association, a member of the New Zealand Bowhunter Society and a member of the Traditional Archery Society.
Traditional archery is the simplest form of archery – it's right back to the roots of 30,000 years ago. If you love nature, being outside and learning a skill that connects you better with your body and your mind then traditional archery is for you!
Traditional Archery is a sport for the whole family. It draws the kids away from their phones; it's spending time together and reconnecting over a fun challenge.
Archery is an inclusive sport. Everyone has the potential to become a great archer. It doesn't matter if you're short or tall, strong or petite.
You will also be in the list for this future exciting option:
All participants of the course will be eligible to access the Archery Park 3D Field Range on their own with a day or multi-pass ticket once we have all agreements in place.