We tailor your team building event to suit your needs
Bring your team along for an action-packed afternoon of competitive fun here at Archery Park
Compete for best archer on our range, and try your skills at lifelike game and fantasy targets
Or split into teams and battle it out in an epic archery battle, or both… as you wish!
To mark the occasion and reward the most deserving, we provide medals or trophies for the organiser to give out to the most legendary competitor
You and your team receive full training, and all Health and Safety aspects are completely covered
And we're only 15 minutes from central Nelson
"Markus and his team are great teachers and very willing to help and make sure everyone is having a great time. They have a number of different options on how the day can run and what activities to do and cater to each group individually. Lastly was an amazing setting with great shade from the summer sun."
Have your next team building event at Archery Park
and you'll have your crew raving
We cater to all your needs!
Teams, both big and small, come to Archery Park for a team building event that's legendary!
Our archery range provides ample space for large groups and, during summer, we set up the shooting range under the shade of three massive trees.
We have picnic benches and can make refreshments available. Ice cold lemon water is included with most group bookings.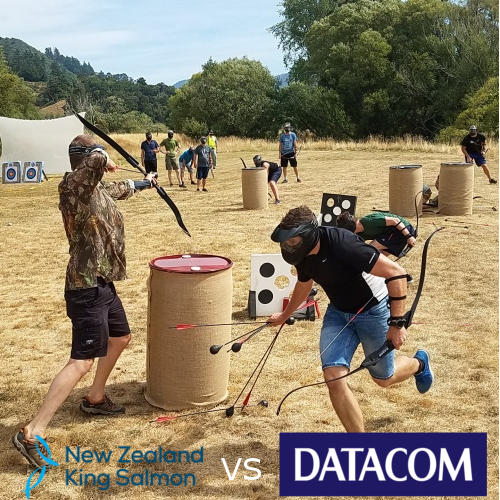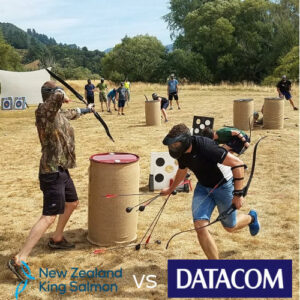 Perfect for Team Bonding, Christmas and Year End Events
Enjoy a combination of both archery lessons and a small tournament on the practice range and an epic game of Archery Battle. This is a great option for medium to large groups of up to 21 people.
Who doesn't enjoy a bit of good-spirited competition? We have our own gold, silver and bronze medals that we hand over to the most senior people on site to award at the final ceremony.
You'll have worked up quite an appetite over the course of the action-packed afternoon. So, to wind down after your archery activity, we can arrange a table at the on-site Cable Bay Adventure Park Cafe.
BBQ and Woodfired Pizza are always a favourite. We make sure you have a seamless experience, with food ready by the time you're finished at the archery range.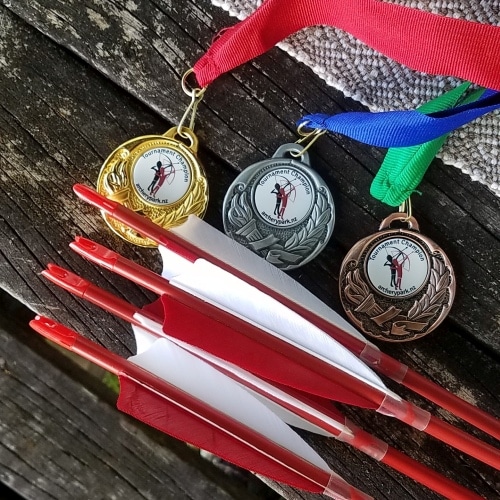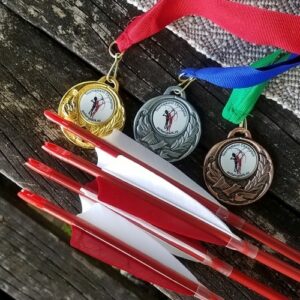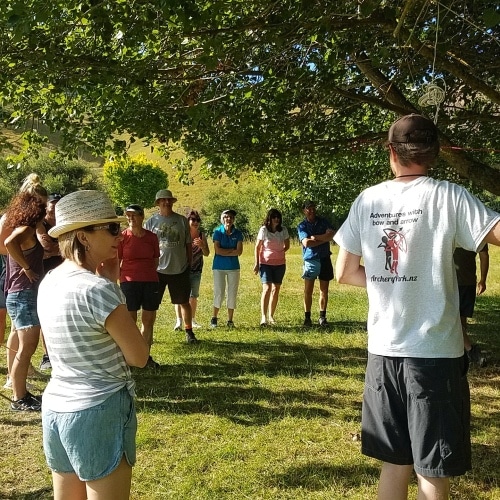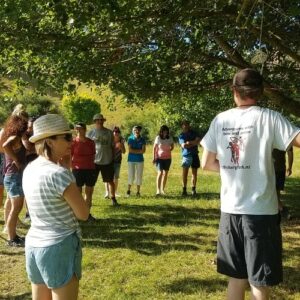 All H&S and Liability Covered
Archery Park Limited is run by certified archery coaches and is fully insured with a $2 million public liability insurance. Our Health & Safety info material, including a full risk assessment, will keep your risk and OSH team happy and can be provided upon request. We have current First Aid certification and a full first aid kit on site.
We'd love to hear from you – tell us what you'd like and we'll be happy to plan a custom event for you.
And if you can't come out to us, we even have a mobile range that we can bring to you.