Unique Archery Adventures in Amazing Scenery
Experienced and qualifying archers can use our target range and 3D archery field course on their own for a small fee 7 days a week!
Our Most Popular Archery Adventure – The Dragon Hunt​
The Dragon Hunt Archery and Nature Experience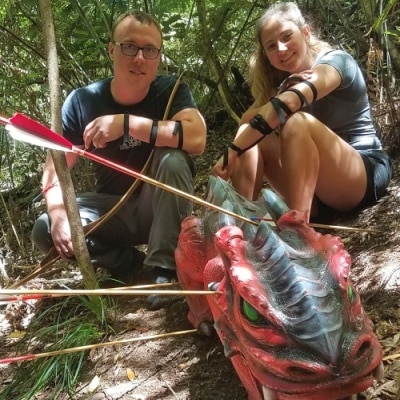 Arrive at Archery Park, only 15 minutes from Nelson City (with an optional free pick-up from i-Site visitor information centre), and embark on the Archery Adventure of a lifetime.
Your trusty guide, Markus, is an experienced archer and superb teacher. As a certified archery coach, he can turn even absolute beginners into good shots .
All gear is provided. You'll receive a real longbow, arrows and leather quiver, and, of course, complete instructions and a chance to practise before embarking on the Dragon Hunt.
You then make your way into the stunning native forest as part of a small group with Markus, your guide. Sneak between the trunks of towering trees and through stunning native forest after walking along Nelson's cleanest glistening stream. Birdlife is abundant and you will hear about nature highlights along the way.
Experience the thrill of the hunt as you make your way through the native forest where lifelike fantasy and game archery targets await you.
No need to worry about photos either – Markus takes loads of photos throughout the trip and will send them to you by email, so you can immerse yourself completely in the experience .
Best thing: Once you have completed this adventure you are welcome back to go on your own!
Getting to Archery Park Nelson​​
Archery Park is only a 15-minute drive from Nelson Central. We're located at Cable Bay Adventure Park on 194 Cable Bay Road, Nelson.
Drive 14km north from Nelson City towards Picton. Turn left into Cable Bay Road at the sign posts Cable Bay. We are 2 km down Cable Bay Road on the right-hand side – look for the Archery Park Flag and the Cable Bay Adventure Park sign.
We provide a free pickup from Nelson i-Site for all Dragon Hunt Adventure guests.
Come join us for the Archery Adventure of a Lifetime​
Check Out Some of the Great Things We're Doing for our Community​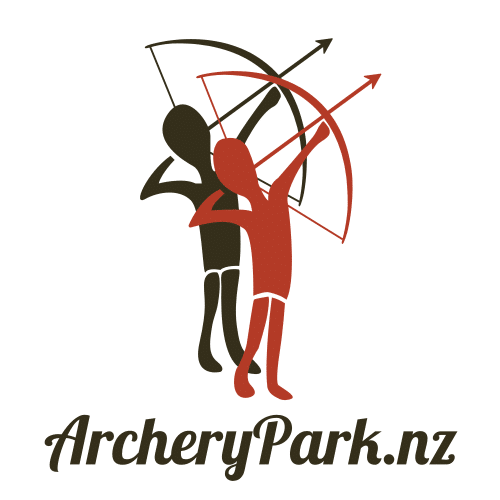 Archery Park is dedicated to the sport of traditional archery. It is based at the Cable Bay Adventure Park and has a fully equipped practise range and a 3D field archery range following a 3km course through stunning native bush.
Archery Park gets consistently rated 5* by its guests, locally and from all over the whole world. 
Beginners rave about their first experience of traditional archery and experienced archers love the setup and  passion put into the 3D field archery range.
Markus, the owner, guide and coach of Archery Park, is a certified archery coach and member of the New Zealand Field Archery Association, a member of the New Zealand Bowhunter Society and a member of the Traditional Archery Society.