An Overview Of Our Activities
Our Promise: If you don't have a great time at any of our activities we will refund you 100% - no questions asked!
BOOKINGS ARE ESSENTIAL. FOR LAST MINUTE BOOKINGS CALL US ON 03-398 8043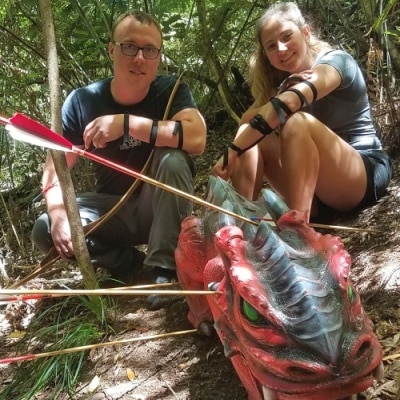 Our 5 star rated half day adventure tour. Learn to shoot the longbow and afterwards go into our forest archery range to hunt Dragons and other lifelike looking archery targets.
From $99 per adult. Group and family discounts available.
Have-A-Go, Lessons and Birthday Parties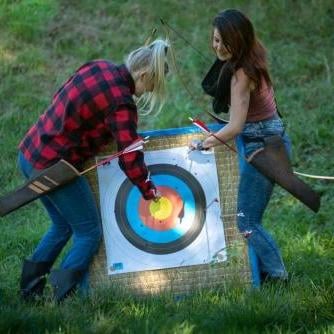 Want to test your skills or learn the tricks of the trade? Our Have-A-Go sessions or  private archery lessons will be for you.
Stuck what to do for your birthday, stag or hens do? Book an archery party with us!
Starting at only $30 per person.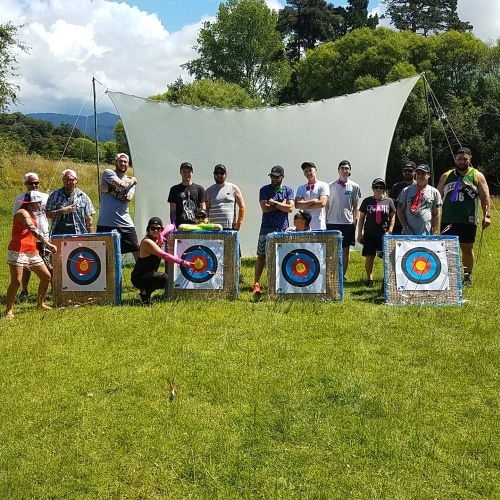 We tailor your archery team building event to suit your needs.
Suitable for the first time archer as well as experienced archers!
Bring your team along for an action-packed afternoon of competitive fun here at Archery Park
Starting at only $40 per person.
Archery Battle: Fast and Fierce.
Player VS Play Archery Action!
A fast paced action archery team game.
The perfect alternative to paintball!
Training Facilities for Archers
Experienced archers can use our target and 3D course archery ranges on their own.
Day tickets and concession cards are available. A one off pre-registration is required to comply with H&S requirements.
Rental archery equipment is available for previous guests that don't have their own bow and arrow yet.